Associate - Investing Team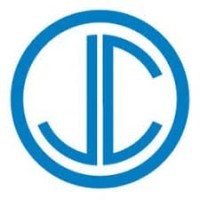 Jump Capital
Full-time
Chicago, IL, USA
Posted on Friday, December 2, 2022
Jump Capital is an early-stage venture capital firm based in Chicago.
We are thesis-led investors with a deep conviction that you must have a depth of understanding within microsegments of sectors to be effective, good partners. Our software-focused portfolio is global and diversified across thematic areas that include Fintech, Vertical and Application SaaS, Cybersecurity, and Compliance.
Behind each investment are brilliant entrepreneurs reimagining, innovating, and challenging ideas. Our differentiation as a firm lies in how we approach relationships with these driven founders. We are engaged partners with a strong orientation toward collaboration and a team-based approach, from investment decisions to supporting founders.
As we enter our 11th year and invest out of our 7th($350mm) fund, we are adding to our team.
What we are looking for
The investor role is central to evaluating new opportunities, building investment theses, and supporting portfolio companies. The ideal candidate will identify high-potential companies based on thesis development (what we believe about a specific market) and relationship development (getting to know the best founders). This person will also play a key role in the diligence and decision process, and work with our portfolio companies to ensure their success.
Key responsibilities include:
Full-stack sourcing and deal execution – above all else, this role is foundational to Jump's relationship development and investment process

Outreach and ongoing communication with founders and CEOs
Identifying and nurturing relationships with other Seed/Series-A investors
Evaluation of investment opportunities and conducting due diligence

Perform comprehensive and in-depth investment theses research and maintain relationships with subject matter experts. Build a unique perspective supported by strong quantitative analysis balanced with insights from subject matter experts
Network and Market Development:
Be a content creator and contributor through Jump's podcast, blog, and social channels
Support marketing efforts to enhance Jump Capital's brand and visibility through participation in panels and events
Look for opportunities to engage with the entrepreneurial community and represent Jump Capital across industry sectors and geographies
Qualifications:
Passion for working with early-stage companies, great instincts, and a unique perspective
We are looking for candidates that are curious and eager to understand how evolving industries create opportunity for new technology and to imagine the business models that will thrive in those future markets
Ideal candidates will have at least 1-4 years of work experience
Strong communications skills are a must
The ideal candidate will possess an energetic, outgoing, and authentic personality
Preferably experience in Strategy Consulting, Investment Banking, or Venture Capital
Individuals with experience in Product, Engineering, or other operating functions within a high-growth tech startup are also welcome
Experience in financial modeling and data analysis
Demonstrated ability to multi-task and apply initiative and creativity on projects
You must be a self-starter, have a strong analytic backbone, and be comfortable expressing your point-of-view
Bachelor's degree in Finance, Business, Economics, or Computer Science preferred but not required
Jump Culture:
We are a meritocracy
We take our work very seriously but not ourselves
We have our convictions, but we're good listeners
We celebrate our wins and learn from the losses
We try very hard to put ourselves in our founders' shoes
Please note the location of the position is in Chicago.
Jump Capital is an equal opportunity employer.