Digital Marketing Manager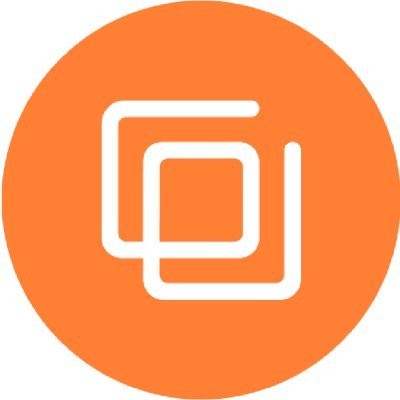 LinkSquares
Marketing & Communications
Boston, MA, USA
Posted on Tuesday, May 2, 2023
LinkSquares is a fast-growing LegalTech software company, rated as one of "The Best Places to Work in 2022" by the Boston Business Journal and BuiltIn Boston. We've built an end-to-end AI-powered Contract Lifecycle Management (CLM) SaaS product suite used by some of the world's most prominent companies (Fitbit, Igloo, DraftKings, Cogito, and even the Boston Celtics).
Contracts are the lifeblood of business and power everything from revenue, obligations, financing activities, and reporting. At LinkSquares, our AI-powered, end-to-end contract management and analytics platform takes the manual, time-consuming, tedious tasks out of the contracting process. With LinkSquares, legal teams save time, cut costs, and improve business outcomes. We are a 300+ person company headquartered in downtown Boston.
About the Role
LinkSquares is looking for a Digital Marketing Manager to join the Demand Generation team. This person should have expertise in developing, building, and executing successful ABM campaigns for our Named Target Accounts while also generating qualified leads across our target industries. You will partner with the sales organization, and cross-functional teams, to plan and execute go-to-market plans through digital campaigns.
We are looking for an enthusiastic and ready to learn individual who can roll up their sleeves and move quickly to test new ideas and help the company grow with exciting and eye-catching campaigns. You'll be part of the team developing and executing on LinkSquares overall digital marketing strategy while applying data-backed insights across programs to proactively suggest new ideas and maximize ROI throughout our funnel.
Responsibilities:
Align closely with Sales and cross-functional teams to oversee the planning and execution of multi-channel ABM campaigns to engaged and influence named target accounts

Design, plan, manage, and optimize integrated campaigns across multiple channels to generate pipeline, and provide insight across those channels (advertising, web, content, email, and events)

Establish knowledge of our ideal customer profile to uncover and recommend opportunities for increasingly personalized campaigns to foster engagement and deliver business opportunities

Creating impactful nurture programs to improve conversion rates from leads to opportunities

Utilize technology (6sense, or similar) to analyze the marketplace, company, firmographics, and intent data to inform a strategy to engage target accounts

Manage "always-on" campaigns to drive influence within current opportunities and generate top-of-the-funnel leads

Work with Marketing Operations to develop test plans and monitor campaign performance results across acquisition channels

Leverage and support event activities (local events, customized customer events, company event) to provide face-to-face opportunities for engagement between sales leaders and customers
About You:
Bachelor's degree in business, marketing, or related field

5+ years of ABM experience, preferably in a B2B SaaS based environment

4+ years of digital marketing / advertising experience

Experience strategizing and launching digital advertising campaigns across channels, from paid social to paid search and paid display

Familiarity with martech platforms such as 6sense, Hubspot Google Analytics, Qualified, and/or WordPress

Proficient at ad campaign reporting and ROI analysis, with a proven ability to maximize campaigns based on performance and testing

Proficient with ad management tools such as LinkedIn Campaign Manager, Google Ads, and more

Proficient with campaign reporting and analysis tools such as Salesforce

Excellent written communication, organization, time-management, process and project management skills

Experience with SEO and optimizing web pages is a plus
About LinkSquares
Founded in 2015 with headquarters in Boston, we offer a comprehensive and competitive benefits package that includes medical, dental and vision plans for employees and their families, health and wellness programs, a 401(k) plan, unlimited vacation, paid parental leave and more. Learn more here: https://linksquares.com/careers/
For legal teams needing to move their business forward faster, LinkSquares provides a contracting platform for writing better contracts, analyzing what's in existing contracts, and working better with their team. It differs from other tools on the market with its powerful AI insights, speed to providing tangible results, and ability to help the entire company collaborate better. LinkSquares saves companies hundreds of hours and thousands of dollars by eliminating manual contract processes and reducing the need for outside counsel. For more information, visit https://linksquares.com/.
LinkSquares is an Equal Opportunity Employer and does not discriminate on the basis of an individual's sex, age, race, color, creed, national origin, alienage, religion, marital status, pregnancy, sexual orientation or affectional preference, gender identity and expression, disability, genetic trait or predisposition, carrier status, citizenship, veteran or military status and other personal characteristics protected by law. All applications will receive consideration for employment without regard to legally protected characteristics.