Senior Manager, Content Strategy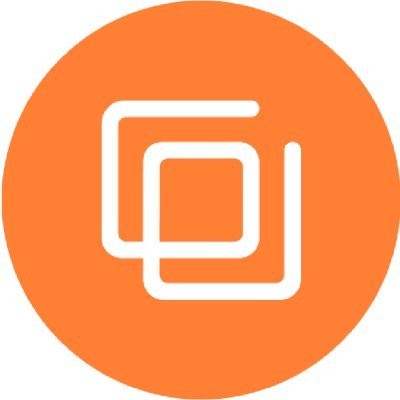 LinkSquares
Administration
Boston, MA, USA
Posted on Tuesday, May 2, 2023
LinkSquares is a fast-growing Legal Tech software company, rated as one of "The Best Places to Work in 2023" by the Boston Business Journal and BuiltIn Boston. We've built an end-to-end AI-powered Contract Lifecycle Management (CLM) SaaS product suite used by some of the world's most prominent companies (Fitbit, DraftKings, and even the Boston Celtics).
Contracts are the lifeblood of business and power everything from revenue, obligations, financing activities, and reporting. At LinkSquares, our AI-powered, end-to-end contract management, and analytics platform takes the manual, time-consuming, tedious tasks out of the contracting process. With LinkSquares, legal teams save time, cut costs, and improve business outcomes. We are a 400+ person company headquartered in downtown Boston.
About the Role
LinkSquares is seeking an experienced Senior Manager, Content Strategy to lead and manage a team of dynamic content marketing and social media professionals. The ideal candidate should have at least five years of experience in the field, with a proven track record of leading and developing effective content strategies that drive engagement, increase brand awareness, and generate leads.
The successful candidate must have excellent communication and leadership skills, with the ability to mentor and motivate team members to deliver high-quality content. The core responsibilities of the job include developing and implementing a comprehensive content strategy that aligns with business goals, managing content workflow and distribution across various platforms, collaborating with internal and external stakeholders to identify new opportunities, and constantly monitoring and analyzing marketing metrics to adjust strategies accordingly.
Responsibilities:
Develop and execute a content marketing strategy that aligns with the business goals and highlights the benefits of LinkSquares to prospects and customers.

Lead and mentor a team of dynamic content marketing and social media professionals.

Oversee the creation of an editorial calendar to be used across LinkSquares-owned channels, including the blog, eBook launches, and social media.

Determine KPIs and channel benchmarks for the content and social media programs, delivering against them each quarter.

Continuously evaluate performance based on data to analyze engagement trends and adjust content strategy accordingly.

Define and maintain standards for content governance in terms of quality, relevance, consistency, and uniqueness.

Develop and maintain workflows for content marketing and social media requests.

Serve as execution lead for a range of content projects throughout the organization.

Ensure that all content adheres to brand standards and voice.
About you:
5+ years of experience in content strategy, content marketing, or a related field. At least 2 years of experience managing.

Proven track record of creating engaging content across different channels and in a variety of mediums (long-form and shorter-form content)

Proven record of developing successful content strategies that drive engagement and growth

Excellent leadership and management skills with the ability to motivate and manage a team of content and social media professionals and writers

Strong analytical skills, including experience using data and analytics to inform content strategy and measure performance

Excellent communication skills with the ability to effectively present information to a diverse audience

Strong experience with SEO and content optimization

Experience managing social media channels, including Facebook, Twitter, LinkedIn and Instagram.

Strong and error-free written communication skills.
We know that the best ideas and solutions come from multi-dimensional teams that reflect a variety of backgrounds and professional experiences. If you are excited about this role and feel your experience can make an impact, please don't be shy - apply today.
About LinkSquares
Founded in 2015 with headquarters in Boston, we offer a comprehensive and competitive benefits package that includes medical, dental, and vision plans for employees and their families, health and wellness programs, a 401(k) plan, unlimited vacation, paid parental leave, and more. Learn more here: https://linksquares.com/careers/
For legal teams needing to move their business forward faster, LinkSquares provides a contracting platform for writing better contracts, analyzing what's in existing contracts, and working better with their team. It differs from other tools on the market with its powerful AI insights, speed to providing tangible results, and ability to help the entire company collaborate better. LinkSquares saves companies hundreds of hours and thousands of dollars by eliminating manual contract processes and reducing the need for outside counsel. For more information, visit https://linksquares.com/.
LinkSquares is an Equal Opportunity Employer and does not discriminate on the basis of an individual's sex, age, race, color, creed, national origin, alienage, religion, marital status, pregnancy, sexual orientation, or affectional preference, gender identity and expression, disability, genetic trait or predisposition, carrier status, citizenship, veteran or military status and other personal characteristics protected by law. All applications will receive consideration for employment without regard to legally protected characteristics.