Chief Revenue Officer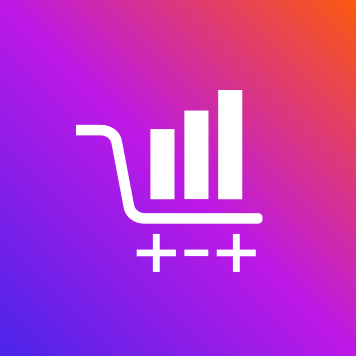 Teikametrics
Software Engineering
Boston, MA, USA · Remote
Posted on Thursday, March 30, 2023
ABOUT THE ROLE
Teikametrics is looking for a Chief Revenue Officer to join our Senior Leadership Team. This individual will be a strategic business leader and will help grow our company from $40M to $100M+ in SaaS ARR. Reporting directly to the CEO, the Chief Revenue Officer will be responsible for managing our go-to-market, New Business and Existing Revenue business teams to scale in order to hit our ambitious growth targets. In addition, this individual will leverage our AI data moat and first-party data at scale to differentiate and separate Teikametrics from our competition to IPO scale.
HOW YOU'LL SPEND YOUR TIME
Design, build, and execute a scalable GTM strategy aligned with Product-Led Growth to accelerate new customer acquisition to achieve $100M+ ARR company target by 2024
Scale our GTM teams in US, EU, UK, IN, and CN to meet and exceed quarterly ARR New Business Targets
Scale team of 30 Sales reps to over 60+ in the next 24 months and develop a robust management operating system to scale our repeatable SaaS sales machine
Own Weekly Business Reviews, Quarterly Business Reviews, and Marketing budget planning meetings for all revenue generating departments.
Evolve our current core SaaS + Managed Service Ads business to become stickier to meet the required NRR and retention profile that will be required to raise capital at Series C or IPO
Build our AI data moat through first-party data and Gross Merchandise Value under management, leverage our AI data networking effects to scale our overall GMV from $10B to $50B+
WHO YOU ARE
10+ years experience as a revenue leader (3-5 years experience as VP, or previously CRO)
5+ years at top Product-Led B2B SaaS / Consumer SaaS organization
Prior experience scaling an industry leading organization with accelerated growth
A growth mindset with experience driving growth in all aspects
Strategic, modern thinker, strong knowledge and experience in Product Marketing
Significant experience with scaling via Product Lead Growth
Fluency in delivering all leads to the Sales organization
Prior experience optimizing demand generation
Excellent analytical skills developing financial models, dashboards, using Excel and BI tools
Management of Weekly Business Review (WBR) and metrics first approach to scale
Experience managing testing frameworks to drive and optimize CAC through scaled customer acquisition
Exceptional presentation and communication skills
WHAT CAN HELP YOU STAND OUT
Experience in Retail and/or eCommerce.
Experience working in a successful VC backed/Series B or C / IPO experience
Deep understanding of SaaS funnel metrics and Cohort analysis and modeling
Extremely strong understanding of SaaS market metrics, valuations a la Tomasz Tunguz, LTV to CAC ratios, Sales Rep Productivity, etc.
WORKING AT TEIKAMETRICS
Join us! We hire talented individuals remotely across the following states: Florida, Georgia, Idaho, Massachusetts, Michigan, Minnesota, North Carolina, Ohio, Oregon, Pennsylvania, South Carolina, Texas, Utah, Virginia and Washington. In addition, we also have remote opportunities in China and India.
More Than Just a Job
Everyone's work preferences are different but regardless of work style, we like to take care of our people. Benefits of becoming part of Team Teika:
Competitive cash (we don't discount based on location)
A robust benefits package effective on day one!
Generous stock option packages and investment opportunities
Remote friendly - we hire in 15 states and 3 countries
Unlimited Paid Vacation Policy
Flexible work schedule - work when you're most productive and effective!
ABOUT TEIKAMETRICS
Teikametrics' AI-powered Marketplace Optimization Platform helps sellers and brand owners maximize their potential on the world's most valuable marketplaces. Founded in 2015, Teikametrics uses proprietary AI technology to maximize profitability in a simple SaaS interface. Teikametrics optimizes more than $8 billion in GMV across thousands of sellers around the world, with brands including Munchkin, Clarks, Nutribullet, Conair, Nutrafol, and Solo Stove trusting Teikametrics to unlock the full potential of their selling and advertising on Amazon, Walmart, and other marketplaces.
The job description is representative of typical duties and responsibilities for the position and is not all-inclusive. Other duties and responsibilities may be assigned in accordance with business needs. We are proud to be an equal opportunity employer. A background check will be conducted after a conditional offer of employment is extended.