Virtual Office Manager (Remote)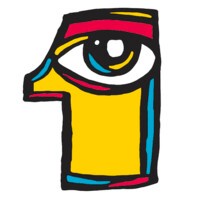 Workera
Operations
United States
Posted on Saturday, November 18, 2023
About Workera
Workera is a fast-growing, Series B Silicon Valley start-up redefining how enterprises understand, develop, and mobilize talent. Workera's skills intelligence platform empowers leaders to make better, more informed talent development decisions. Utilizing computational psychometrics, machine learning, and AI technologies, Workera delivers best-in-class computer adaptive assessments with hyper-personalized learning plans to global companies across all industries. Our clients include Samsung, Siemens Energy, and the US Air Force.
Our founder is Kian Katanforoosh, an award-winning Stanford Computer Science Lecturer who has taught AI to over 1 million people, and our Chairman is Dr. Andrew Ng, co-founder of Coursera (NYSE: COUR), CEO of DeepLearning.AI, and founding lead of the Google Brain project.
About the role
Join our team as the Virtual Office Manager! Your expertise in remote collaboration will be the driving force behind our productivity surge. Excel in coordinating projects, optimizing workflows, and fostering a connected virtual community. With Workera, you'll join a forward-thinking team where you will be the architect of efficiency, the maestro of communication, and the catalyst for a thriving virtual ecosystem. You will also serve as the key to efficiency for our founder and executive team, managing schedules, coordinating travel, and optimizing communication. Your meticulous attention to detail ensures the executive team's priorities are met with precision. Navigate the fast-paced startup landscape, proactively solving challenges and maintaining confidentiality. If you thrive in a dynamic environment, excel at multitasking, and are ready to be the right hand to a visionary group of leaders and support a winning team, this role is your gateway to impactful collaboration and growth.
About your team
You are stepping into a pivotal role within Workera's Operations team, which includes Finance, People Ops, Talent, InfoSec, and Business / Revenue Operations. As an Ops team we are ambitious, driven, energetic and passionate and are always looking for ways to innovate and test the limits! We drive results by collaborating cross functionally and helping inform data driven decision making across all departments at Workera. 🌟
Within 3 months, you will:
Forge strong, collaborative relationships with our executives and get to know their work preferences, styles, calendars, etc. and own the day to day operations for the CEO's office
Act as a liaison between Workera executives, investors, Board of Advisors, etc
Coordinate and manage the CEO's calendar, including scheduling internal and external meetings, monthly offsites or other events, and domestic and international travel
Own our weekly company all hands meeting and company calendar
Within 6 months, you will:
Proactively identify areas for improvement by streamlining processes and implementing solutions to enhance overall productivity
Conduct research, gather information, and prepare meeting agendas, reports, and presentations as required
Within 9 months, you will:
Find ways to automate a lot of your daily tasks leveraging AI tools to open yourself up to more strategic forward thinking logistics work to support our executives and employees
What You'll Bring
3-5 years supporting and collaborating with executive teams
Exceptional written and verbal communication skills, follow through, and attention to detail
Exceptional communication and problem-solving skills
Proficiency in utilizing AI tools such as ChatGPT or equivalent digital assistants, applying them effectively within your work context.
High attention to detail
Discretion and ability to handle sensitive and confidential information with integrity
We're learners, dreamers, and game-changers. Join us.
At Workera we are committed to providing an environment of mutual respect where equal employment opportunities are available to all applicants without regard to race, color, religion, sex, pregnancy (including childbirth, lactation, and related medical conditions), national origin, age, physical and mental disability, marital status, sexual orientation, gender identity, gender expression, genetic information (including characteristics and testing), military and veteran status, and any other characteristic protected by applicable law. Workera believes that diversity and inclusion among out employees is critical to our success as a company, and we seek to recruit, develop and retain the best and most talented people from a diverse candidate pool. Selection for employment is decided on the basis of qualifications, merit, and business need.